Keynote Speakers
The information about the Keynote Speakers of ICEDUIT2018 is as follows, which will be updated regularly.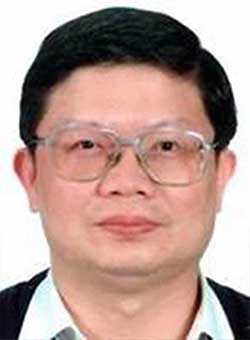 Dr. Syh-Jong Jang, Professor
Center for General Education, Asia University, Taiwan
Biography: Dr. Syh-Jong Jang is a professor at the Center for General Education, Asia University, in Taiwan. He received his PhD in Science Education from the University of Texas at Austin. His research expertise is information technologies and TPACK from elementary to college level. He has published a lot of research papers (SSCI) which focus on technology and innovative teaching in all levels. He grants many research projects from MOST, Taiwan.
Topic: Flipped Classrooms, SRL and TPACK
Abstract: Flipped classrooms are a major innovation in universities. Flipped learning has been in the spotlight in college education for a few years. The concept of flipped classrooms is also referred to as the flipped instruction, flipped learning, inverted classroom, reversed instruction, or blended learning. Self-regulated learning (SRL) is defined as "an active, constructive process whereby learners set goals for their learning and then attempt to monitor, regulate, and control their coalitions, motivation, and behavior, guided and constrained by their goals and the contextual features in the environment" (Pintrich, 2000, p. 453). Mishera and Koehler (2006) and their colleagues built the Technological Pedagogical and Content Knowledge (TPACK) framework on Shulman's PCK to include technological knowledge, as situated within content and pedagogical knowledge in specific contexts (Jang, Tsai & Chen, 2013; Schmidt, et al., 2009). Most flipped classroom studies focus on students' active learning and performance. Few studies concern university instructors' professional development, particularly in terms of TPACK.
This study was to determine how flipped classrooms promotes university students' self-regulated learning, and affects university students' perceptions of teachers' TPACK. This study uses a mixed method design that incorporates both quantitative and qualitative techniques. Two instructors and 126 university students participated in this study. In SRL, the results showed there was a significant difference in Judy's class, whereas, there was no significant difference in Tom's class. It also showed that both university teachers used information technology in daily examples, in order to engage students' interest, and used different assessment methods to measure student's learning outcomes. Flipped classrooms are beneficial for the two university teachers' TPACK. In essence, university instructors are the authority in the traditional classroom and can easily have self-centered thinking. The use of survey helped us understand the overall teaching performance of the instructors from students' points of view and provided the instructors materials for teaching reflection (Chang, Jang & Chen, 2015). In other words, the research design allows for reflective thinking as well as timely modifications. The research implications and limitations of this study are detailed, along with suggestions.
to the Submission Deadline
Important Dates

Conference:

Oct. 24-26, 2018

Submission:

Extended to Oct. 2, 2018

Notification:

20-40 days after the submission

Publication:

30-60 days after the final edition
Contact Information

Email:

huiyi123net_oct@126.com

Cell Phone:

0086-18917219762

Telephone:

021-51098086

QQ:

2934920393

WeChat:

18101720867