Important Dates

Conference:

Nov. 26-28, 2021

Submission:

Extended to Oct. 28, 2021

Notification:

20-40 days after the submission

Publication:

7-10 days after the final edition
More Conferences
Contact Information

Email:

conference123net@126.com

Cell Phone:

0086-18101720867

Telephone:

021-51098086

WeChat:

18101720867
Keynote Speakers
The information about the Keynote Speakers of ICEDUIT2021 is as follows, which will be updated regularly.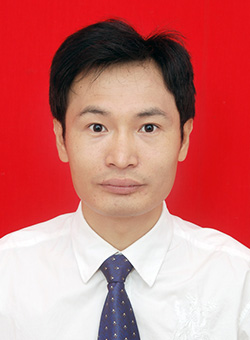 Dr. Wang Yunwu, Associate Professor
School of Wisdom Education, Educational Informatization Engineering Technology Research Center of Jiangsu Province, Jiangsu Normal University, Xuzhou, China
Biography: Dr. Wang Yunwu is an Associate Professor of School of Wisdom Education at Jiangsu Normal University, a tutor of master of educational technology, and deputy director of Jiangsu Education Informatization Engineering Technology Research Center. He is also a visiting scholar of Nanyang Technological University in Singapore. His research interests mainly focus on education informatization, wisdom campus, wisdom education, educational technology theory, strategic planning, thinking training and innovative creativity training, educational robot, steam education, and maker education, learning science and technology, etc. He has published 7 books on smart campus, educational informatization, and educational robot, and participated in the writing of 5 books. He has published more than 120 papers independently or cooperatively in journals and newspapers. He has participated in the development of more than 20 strategic plans, standards, and research reports related to educational informatization.
Topic: Transformation and Upgrading of Digital Education Industry from the Perspective of Digital Economy
Abstract: Human society is moving towards the era of digital intelligence, and the global digital transformation has been accelerated. As a new form of economic development, digital economy plays an increasingly important role in the national economy. In this context, the paper first analyzes the vigorous development of global digital economy, and expounds that the major countries in the world have implemented the development strategies of digital economy and digital education; Secondly, it puts forward the view that the digital economy in the age of digital intelligence is reshaping the industrial pattern, and the digital industry is increasingly listed as the fourth industry, and analyzes the connotation and industrial structure of the digital education industry; Then it describes the current situation that the policy environment of digital education industry is becoming more and more perfect and the scale of the industry is expanding day by day; Finally, the paper puts forward countermeasures and suggestions for the transformation and upgrading of digital education industry.