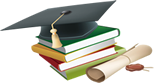 2019 4th International Conference on
Education and Information Technologies
Dec. 16-18, 2019
Hangzhou, China
Submission: Nov. 4, 2019
Notification:

20-40 days after the submission

Publication:

15-20 days after the final edition

Conference:

Dec. 16-18, 2019
The conference accepts English and Chinese articles.
If you have any question about ICEDUIT2019, please contact us by the following ways:
Email:conference123net@126.com

Cell Phone:

0086-18101720867

Telephone:

021-51098086

WeChat:

18101720867

Address:

11th Floor, Block B, Pinzun International Center, No. 567, Langao Road, Putuo District, Shanghai

Monday to Friday: 9:00 - 12:00,14:30 - 17:30(Beijing Time)

WeChat QR Code
Copyright © 2016-2019 4th International Conference on Education and Information Technologies - All rights reserved.